CYLASER automations for 2D laser cutting systems
COMPACT STORE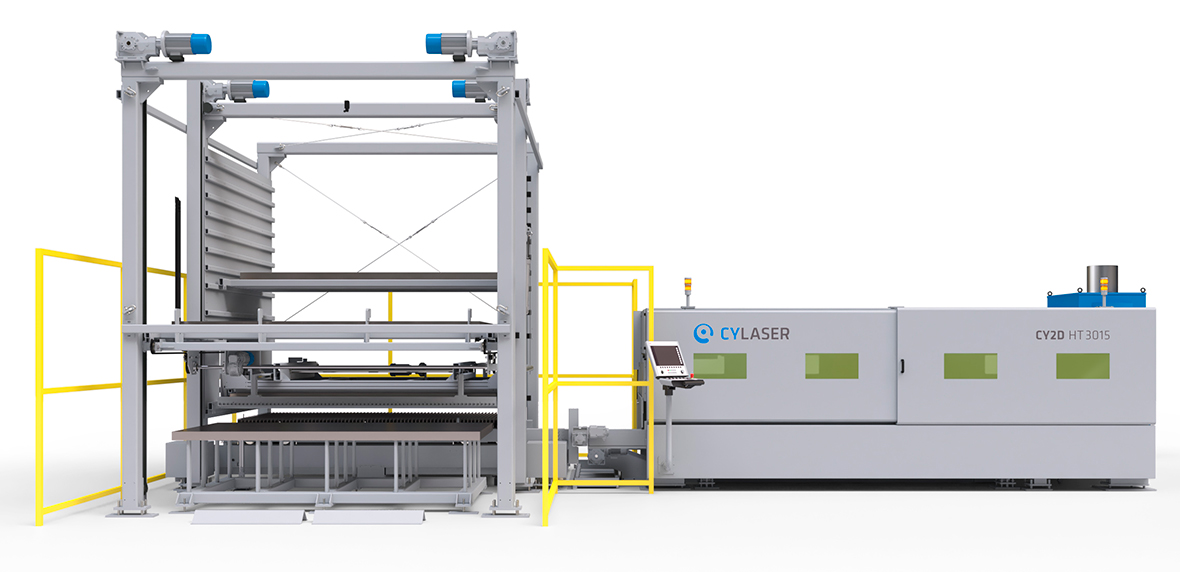 Compact Store : automation system for fiber optic laser cutting machines
The Compact Store is a loading and unloading automation that enriches the range of CYLASER fiber optic laser cutting products.
For companies that need to store and manage different thicknesses and materials with automation, the Compact Store is the optimal functional solution.
The Tower can be customized both by establishing the quantity of drawers, compatibly with the height of the shed, but also by establishing, at the beginning of the work, which and how many drawers are loaded and unloaded.
According to the work program, the Compact Store calls a specific drawer with a process completely similar to the Compact Server, manages the sheets which, once processed, will be in a precise position in the Tower.
DO YOU WANT TO RECEIVE FURTHER INFORMATION?