Discover the process options for superior quality fiber optic laser cutting
CY-FAST MARK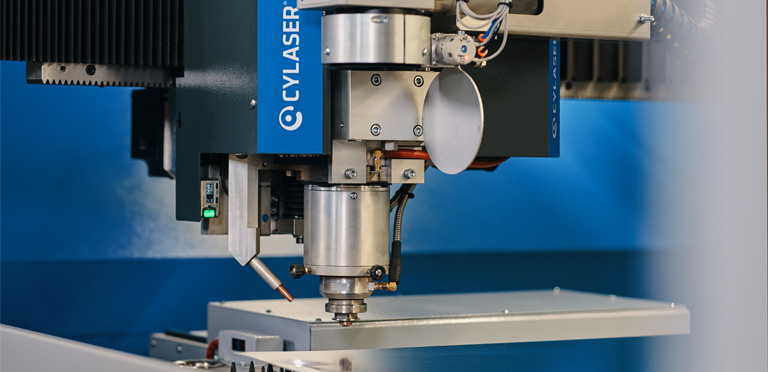 Discover CY-FAST MARK the revolutionary galvanometric marking system
The installation of the galvanometric head , a standard accessory in the LM3015 system, allows an unparalleled speed of marking execution which, compared to that of a traditional machine, saves more than 40% of the time required .
Not only that, the customizable marking levels and the possibility of marking film materials to adapt to every need make it a very useful accessory that fits perfectly into the " Industry 4.0 " context .
The traceability of the pieces in the company , in fact, has become a fundamental operation for the contractor, who, by adopting this particular tool, is able to fully satisfy the customer by offering an added value compared to the competition.
Receive our catalog immediately
Fill out the form and receive the link to download the CY-Laser catalog
DO YOU WANT TO RECEIVE FURTHER INFORMATION?
AUTOMATION
Make your fiber optic laser cutting system efficient and productive
with CYLASER automations.