CYLASER systems used, overhauled and guaranteed
CY2D S3015 USED
CY2D S3015 USED ​​IN 2011 AND REFURBISHED IN 2020
Fiber optic laser cutting system with 3000X1500 mm cutting table used in 2011 refurbished in 2020. Airplane structure that makes it stable in handling and guarantees very high levels of precision. Possibility of installing a generator of greater power without the need for modifications. Moving parts positioned in the upper part and thus constantly protected from dust and cutting scraps generated by machining. Side sliding doors that allow total bilateral access to the internal counter. System suitable for cutting medium / large thicknesses. Cutting table positioned behind the machine.
Technical characteristics as per data sheet: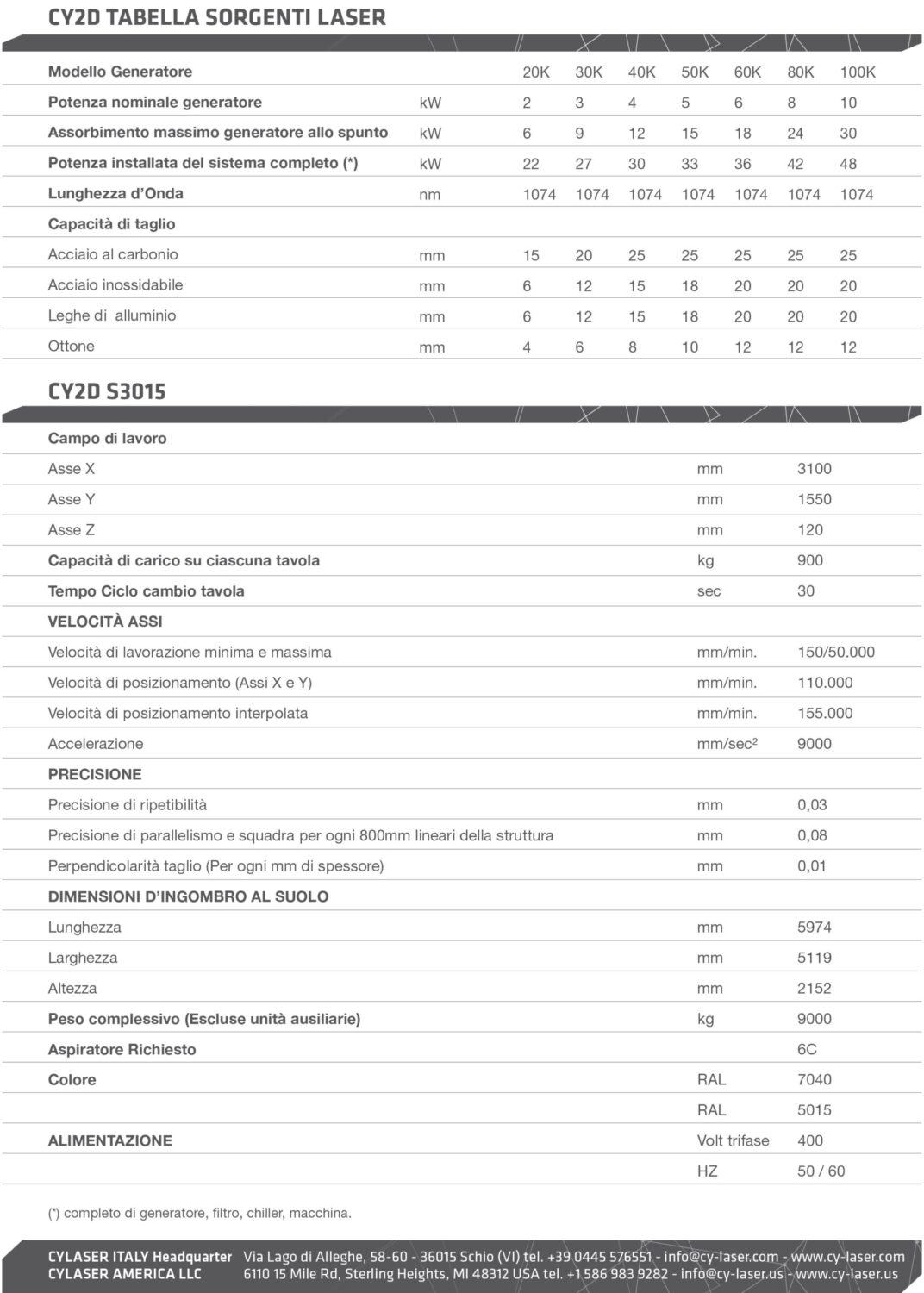 DO YOU WANT TO RECEIVE FURTHER INFORMATION?